What's On
Cards for Good Causes

A great range of charity Christmas Cards, supporting most of the major charities, brought together under one roof.
Cards for Good Causes are now open in Room 1, Monday to Saturday, 10:00am until 4:00pm. until 14th. December
They will also be opening during the Lumiere event from 6:00pm until 9:30pm.
Yoga classes
Weekly Yoga classes in Alington House run from 7:00pm until 8:15pm. on Tuesday evenings.
Alington House Women's Group
Our Women's Group meets on Thursdays, with a full and varied programme of easily accessed activities.
Click here
Visually Impaired Group
Our visually impaired group meets on Mondays from 11:00am. until 1:00pm. Our members enjoy a range of interesting activities as well as the opportunity to meet socially. All welcome.
Click here for more
Women's Choices Drop-in
A drop-in group for all ages, meets on Friday from 10:30am until 1:30pm. includes chair exercise (12:00pm - 1:00pm) all welcome.
Click here
&nbsp
&nbsp
&nbsp
&nbsp
&nbsp

&nbsp

&nbsp
&nbsp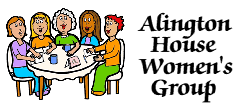 &nbsp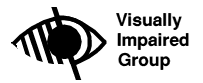 &nbsp

Events at Alington House
&nbsp