Welcome to Alington House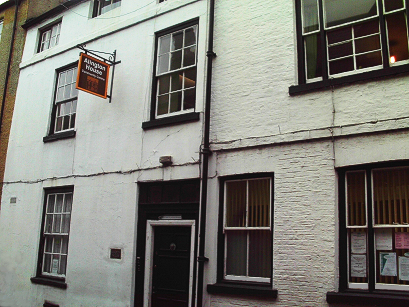 Alington House Temporary Closure
Alington House regrets to announce that due to concerns over the coronavirus outbreak, and in the interests of the safety of our staff, clients and customers, we are closed until further notice.
All bookings for meetings, public events, and courses are cancelled, and any monies paid in advance will either be refunded, or carried forward to future bookings. Anyone with a counselling appointment should ring their counsellor for advice.
Our Alington House activities are also suspended until further notice, and The Society of Friends will not meet in Alington House during this emergency. Future Plans Alington House Groups
Our group activities will resume as soon as public health advice deems it to be safe. We are unable to forecast when that will be.
Contacting Us
You can still contact Alington House by the contacts shown at the bottom of this page. If you phone, you will be asked to call our mobile number, where you will be able to speak to Alan our Centre Co-ordinator.