Welcome to Alington House
---
Alington House Community Association is a registered charity residing in the heart of Durham City's historic centre, on North Bailey close to Palace Green.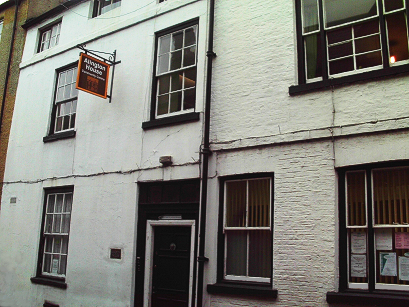 Alington House Open for Business
Immediate Bookings Available
We are now taking bookings for immediate hosting of meetings and events. Please contact Alington House by the contacts shown at the bottom of the page. Our Centre Co-ordinator, Alan, will be pleased to assist you.
Our Group Activities Return
Monday - Visually Impaired Group
Starts on Monday 7th. September, 11am. to 1pm.
Wednesday - New Boxercise Group
Starts on Wednesday 9th. September, 5pm to 6pm.
Thursday Drama Group
Starts Thursday 10th. September, 10am to 12:30pm and 1pm to 2:30pm.
Friday Womens' Drop-in
Starts Friday 11th. September, 11:30am to 1:30pm (incorporating Chair Exercise between 12pm and 1pm)
For any queries about the above please contact Debra at Alingon House on 0191 3864088 or email info.alingtonhouse@gmail.com
Quakers Continue to Meet by Zoom
Durham Quakers continue to meet at 11:00am on Sunday mornings using Zoom.
For more information email clerks@durhamquakers.uk
&nbsp
---